Hardware Profession Matrimonial Community Matrimony Grooms
Marriage is the biggest decision in a human's life. Are you in a Hardware profession and looking for a partner in the same field? Nithra matrimony free search leads you to several profiles of brides and grooms in the Hardware profession. Nowadays Hardware profession has the best scope in society. Many of the groms and brides looking for their partner in the Hardware profession. The hardware profession has good pay, and job security and is well disciplined.
Read more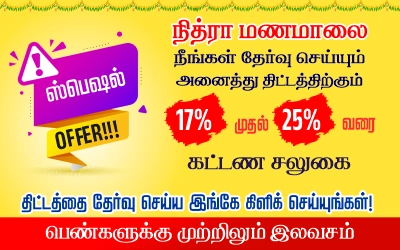 Hardware Professional Matrimony Brides
Hardware Professional Matrimony Grooms
Hardware Profession Matrimonial Site

Hardware Profession matrimony login in Nithra Matrimony has many profiles of grooms and brides in this field. We have lakhs of happy clients. Expectations are the natural thing that arises in everyone's mind with great desire. Obviously, every single human has different expectations about their life partner. You can find your perfect match in Nithra Matrimony. Just drop all your expectations here by registering your profile. After the registration, our team will call you for the verification. After that, we will show you several profiles as you preferred. Are you also looking for a government hardware profession matrimonial site? Nithra Matrimony has both private and government Hardware Profession profiles.


Tamil Brides/Grooms Hardware Profession Matrimony

Nithra Matrimony made the easiest way to search for your perfect partner. By using the filter option, users can select their preferred location, education, mother tongue, and family background. Income, physical appearance, and complexions. Registration in Nithra matrimony is free for brides and grooms. Grooms alone need to activate one of the plans. The plans in Nithra Matrimony are low in cost when compared with other matrimony sites. What are you thinking anymore? Register your profile and find your ideal partner!


Our
Nithra Matrimony App
Nithra Matrimony is one among the best matrimonial service you could find, very simple and easiest one so far to get a better soulmate for your life, and it is user friendly and designed precisely for all the Tamil people who are searching for a partner, they can find out their ally from the matched list reliant on their bias. Use our Nithra Matrimony App to keep track of your beloved spouse hunt.